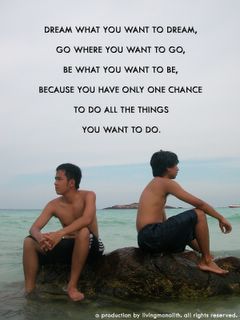 You know, sometimes life is just too short and fragile to reflect back at all the unhappy things that have happened...
Probably we should just live life simple, and be happy no matter what.
It's just not worth the hassle.
What's important lies in ahead of us, and it's up to us whether or not to walk forward and let go of the past.
Life's filled with too much great things. You know there are so much happiness out there.
Have you found it?